Failed to add to cart. Contact customer service.
Product Error. Contact customer service.
259.00
GBP
In stock
Artforma










Backlit Decorative Mirror For The Bathroom - Tropical
Free shipping
This product will be delivered before:
28.07.2022
View additional information by clicking on the button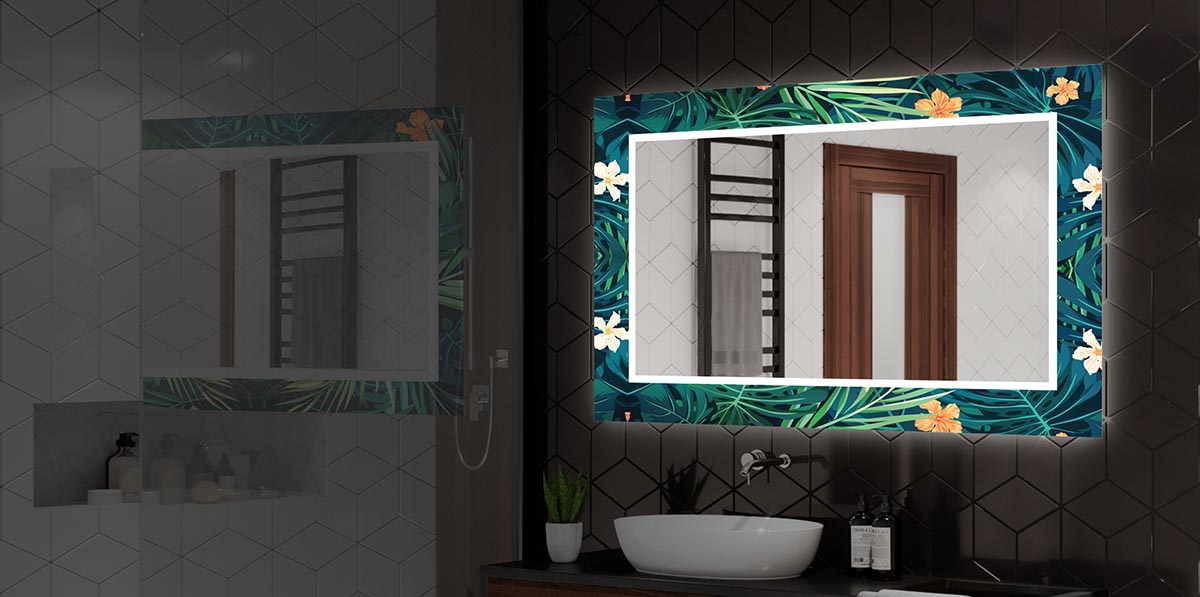 Decor mirror
with LED backlit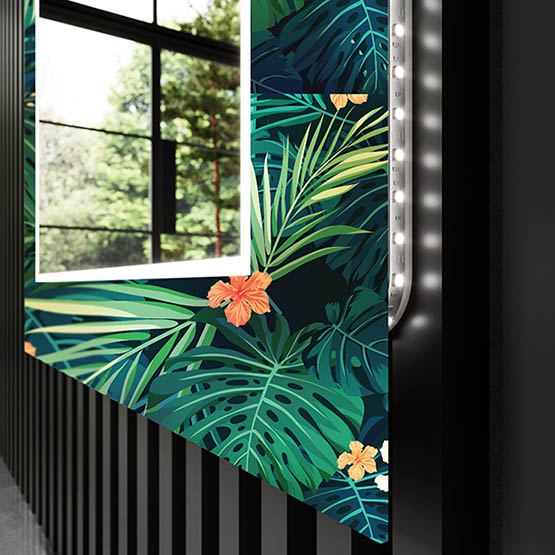 Timeless design
We have opted for versatility! Our carefully prepared color palette of designs allows you to perfectly match the mirror to the style prevailing in your room!
High quality print
Modern mirrors need innovative solutions. Decorative veneers do not only give the mirror a unique look, but also protect the mirror against damage and moisture.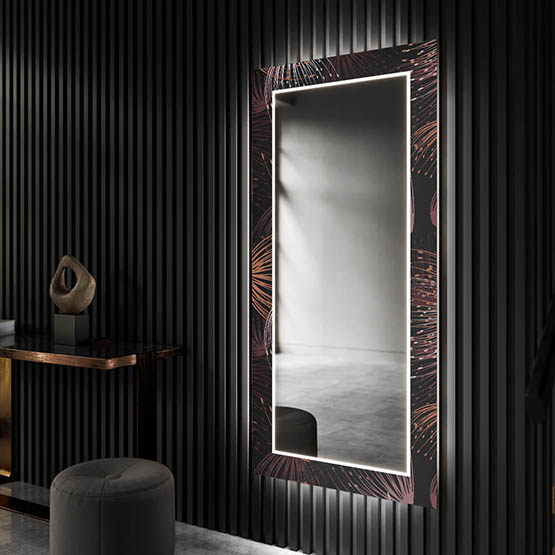 Pattern palette
Explore the wide range of dedicated designs for decorative mirrors!











See more patterns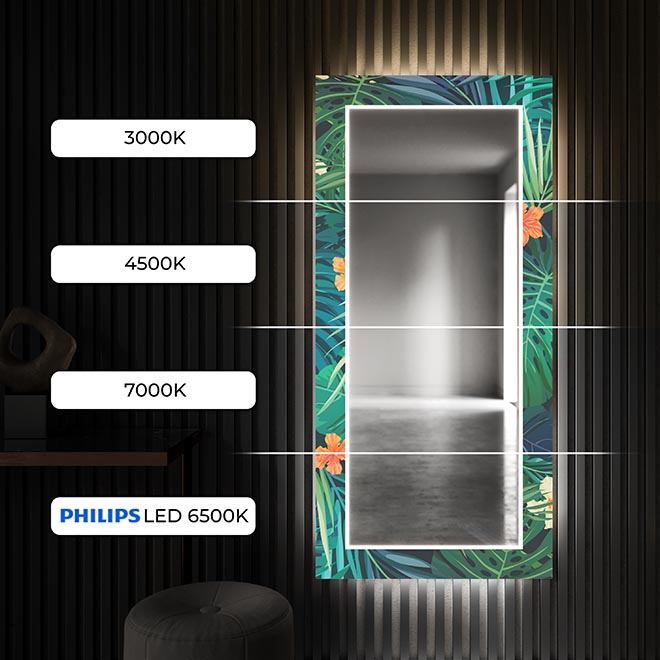 LED lighting
The mirror is equipped with decorative LED lighting. It subtly illuminates the back of the mirror and the person standing in front of it.
Choose your illumination option:
Neutral White 4500K
Cold White 7000K

6500K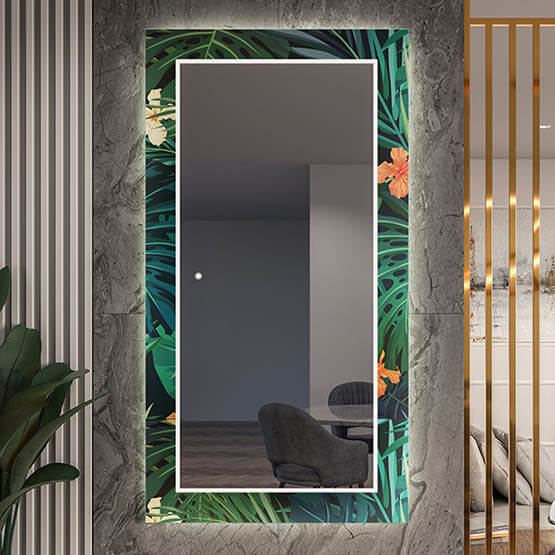 Touch switch
Just touch the switch to quickly and intuitively turn the LED backlight on or off in your decorative mirror!
---
An additional advantage is the ability to adjust the power of lighting by holding the switch. Increase or decrease the intensity of illumination at any time, depending on your needs.
Touch
and test our lighting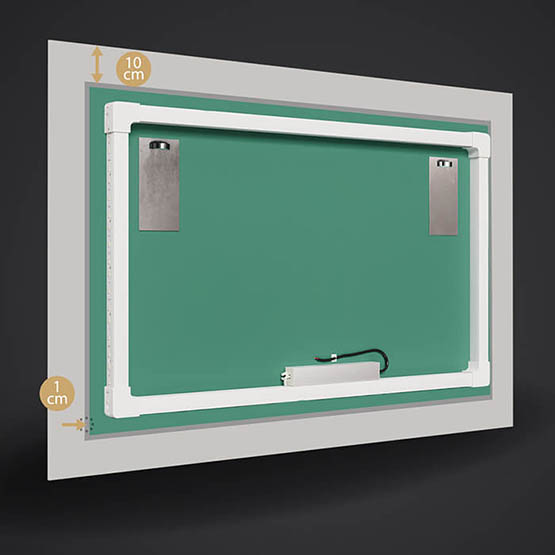 Basic information:
Decorative element of the mirror

- Width: 10 cm
Backlight
- Width: 1 cm
Technical specifications
The dimensions of the mirror
60-200 cm
Thickness of the glass panel
4 mm
Width of the sandblasting
1 cm
Width of the decorative element of the mirror
10 cm
LEd lifetime
Up to 15 000h / Phillips LED 45 000h
Number of LEDs and energy class
120 / m, A++, Lighting is of decorative nature
LEDs color
Neutral White 4500K / Cold White 7000K / Philips LED 6500K
Power consumption
9,6 W / m
#Artforma_com
Mirror installed? Add a photo with the hashtag #Artforma_com to be among the thousands of satisfied customers!