Failed to add to cart. Contact customer service.
Product Error. Contact customer service.
965.00
GBP
In stock
Artforma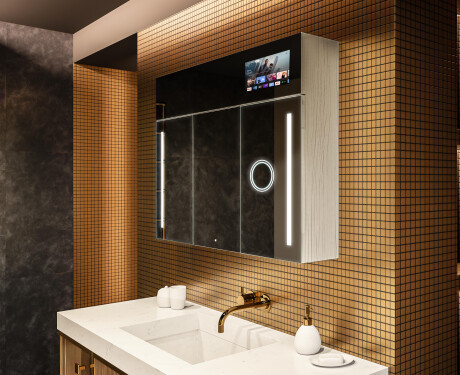 Smart LED Illuminated Mirror Cabinet - L02 Sarah 100 x 72cm
Free shipping
Shipping within 10 working days.
View additional information by clicking on the button
Multimedia Bathroom Cabinet LED
that meets your expectations
Controller by Google

Google, open

Spotify

and play

"Michael Jackson - Billie Jean"...

SmartScreen supports Google Assistant, so you can control your device with voice commands.

Ask whatever you feel like...
"Turn on "Stranger Things" on Netflix"
"What's the weather going to be like today?"
"Show my appointments for today"
"Are there any interesting restaurants nearby?"


Speaker Sony

Wireless speaker from a

renowned brand

with a guarantee of clear sound, thanks to the

EXTRA BASS™

function.

The device is

splash-proof

, ideal for bathroom conditions.

Up to

16 hours

without charging, speaker dimensions:

7,6 x 9,5 cm

.
LED backlight

Enjoy natural light and lower energy consumption thanks to advanced LED technology. From now on, applying the perfect make-up or a precise shave will be extremely easy.

Wide range of accessories

Adjust the Cabinet to your requirements with a wide range of accessories. You can choose from such appliances as a weather station, induction charger, clock or speakers.
Practical space
Thanks to the LED mirror cabinet you will gain a practical place to store your accessories. All the items necessary during the morning routine are always at hand.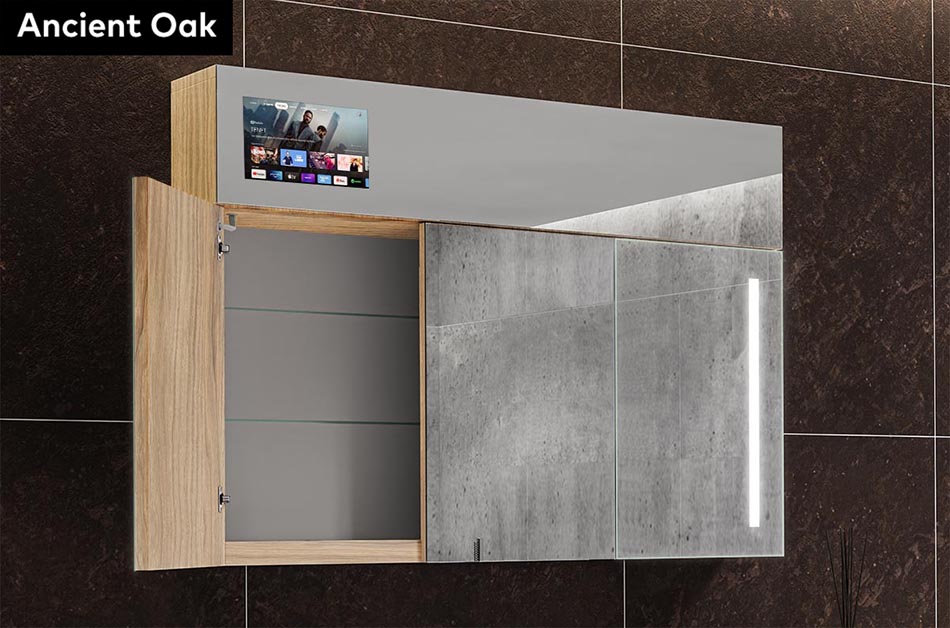 Mirror cabinet decor color
Choose from 17 different décor colours to match your bathroom.
LEDs color
Being able to choose the colour of the product's backlight allows you to customize it to fit the climate of your bathroom.
The brand's
lighting features greater illumination power.
---
Choose the variant for yourself , by clicking on the appropriate button!
4500
K
Dual Color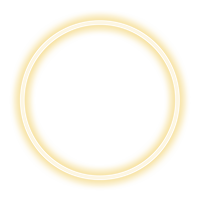 Neutral White - 4500K
Cold White - 7000K
Philips 6500K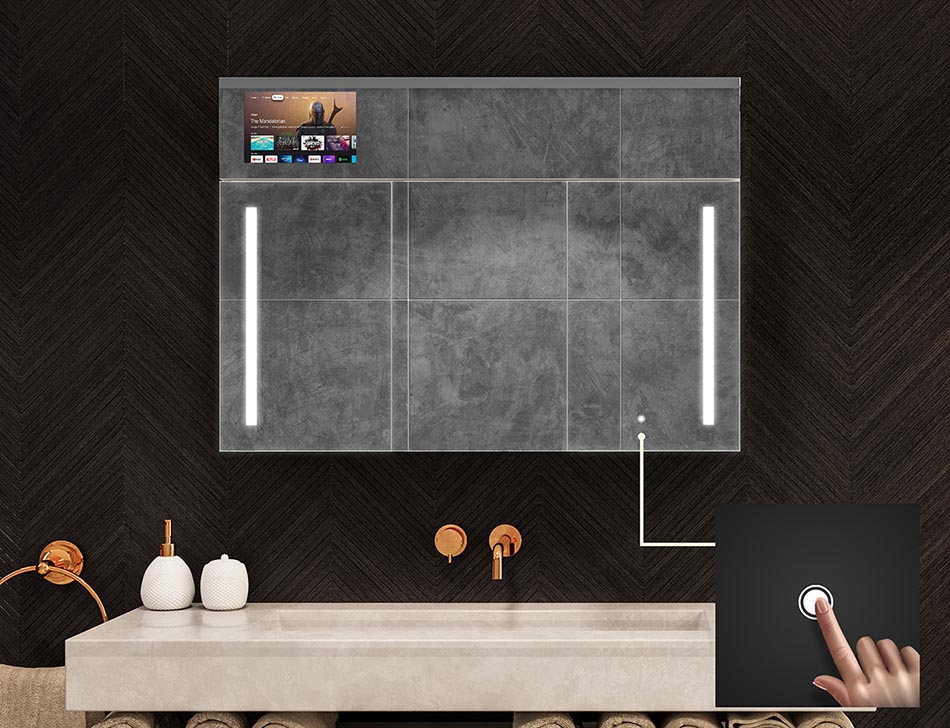 Touch Switch
On request, our illuminated mirrors can be equipped with one of many light switches:
Touch Switch
Just touch the switch to quickly and intuitively turn on or off the LED light in your bathroom cabinet!
Sensor Switch
Keep your cabinet clean! Turn on the lighting in your cabinet completely touchless! Just move your hand under the bottom edge of the frame.

- Sensor range 10 cm
- For the switch to work properly, the sensor should be at least 20 cm from any obstacles.
Rocker Switch
Use the rocker switch at the bottom of the cabinet to turn on the LED backlight.

- A rocker switch is included as standard on the product.
SmartSwitch
A kit to control the backlighting via a wireless remote control or dedicated app. Possibility to integrate the cabinet with voice command systems such as Google Home and Amazon Echo.
Cosmetic Mirror
Cosmetic Mirror
The cosmetic mirror is an essential part of any mirror that provides 3x magnification. The cosmetic mirror does not provide additional lighting.

- Cosmetic mirrors are available in 2 variants with LED illumination and without illumination.
Induction charger

Use the induction located in the middle of the cabinet during your morning toilet to charge your phone. The process will begin when you place your smartphone in the designated area.
Technical specifications
Dimensions of the cabinet:
100 x 72 x 16,6 cm
LED lifetime:
Do 15 000h / Philips LED do 45 000h
Number of LEDs and energy class:
120 / m, A++
Power consumption:
9,6 W / m
LEDs color:
Neutral White 4500K / Cold White 7000K / Philips LED 6500K
The set consists of:
4 glass shelves are included in the set.
#Artforma_com
Mirror installed? Add a photo with the hashtag #Artforma_com to be among the thousands of satisfied customers!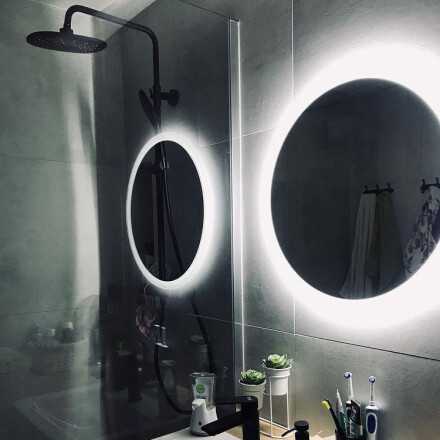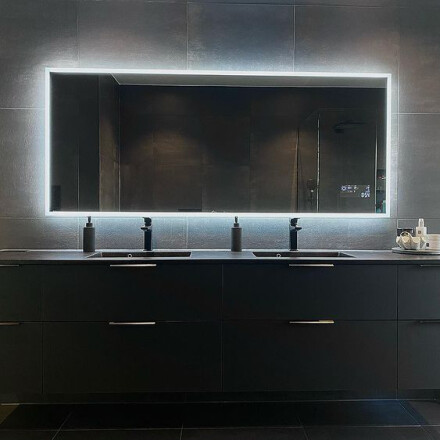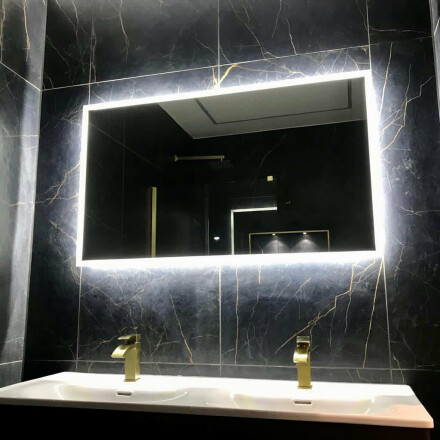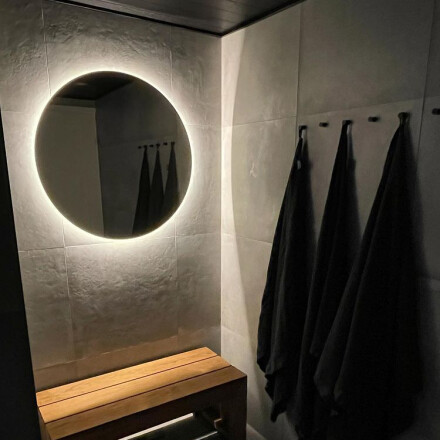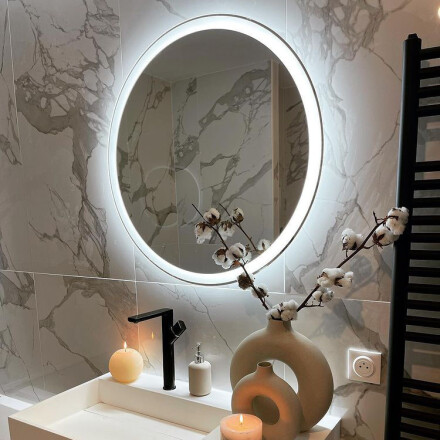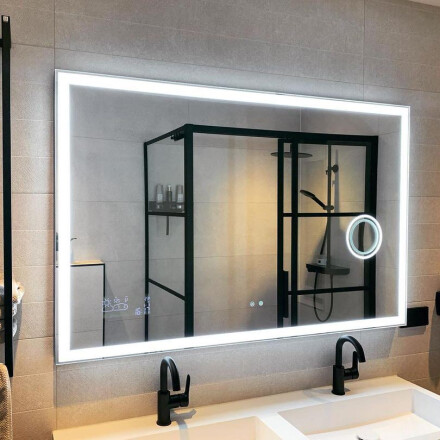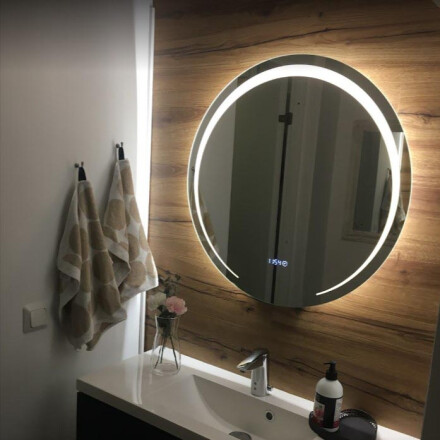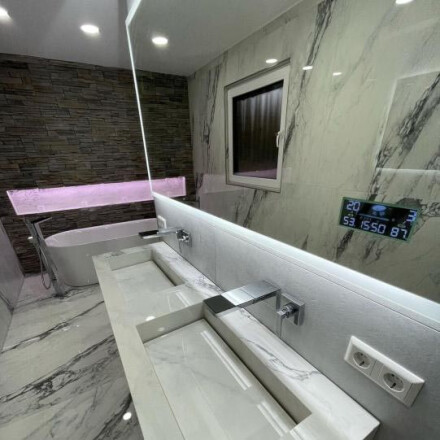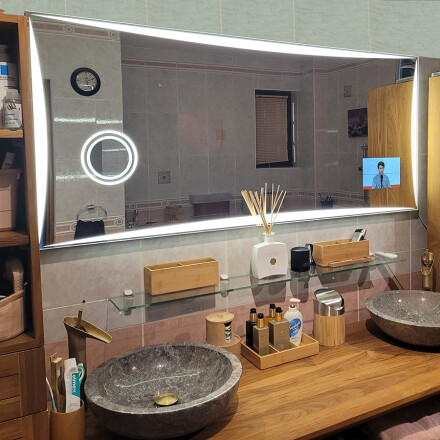 FORAM Sp. z o.o. sp.k.