How will the SMART Mirror by Artforma change your daily life?
Mirror LED backlight Smart
Take care of your own comfort. Choose LED mirrors, a new benchmark of functionality and modernity. Complement your interior, beautify it and gain access to media with a single click. Listen to music, follow your workout progress, watch videos and reply to correspondence. Get swept away by smart technology!
All the apps at your fingertips
Finish a series you started a long time ago, listen to your favourite artist's new album, watch a tutorial on interesting make-up or plan your schedule for the day while brushing your teeth. A bathroom illuminated mirror will allow you to quickly handle your chores and stay on track. Smart mirrors are the comfort you deserve!
Various Uses of SMART Mirrors
Unrestricted entertainment
Series during a hot bath
Favourite series during a quiet bath after a busy day? A luxury you can already have today. Smart bathroom mirrors let you use your favourite streaming services. Choose from the most popular and enjoy your free time together with Netflix, HBO Max or Prime Video. No rush – make sure you take the time to relax. You deserve it, after all!
Listen to your favourite music in the shower
Youtube, Spotify or Tidal? It doesn't matter where your playlist of favourite songs is or the podcast you always lack time for due to your everyday chores. From now on, the opportunity to catch up will be... a shower! A mirror with speakers is the best option for daily relaxation, gathering your thoughts and catching your breath. Everything you need in a single product!
Smart Mirror LED
You can easily personalise the illuminated mirror to suit your needs. Choose your preferred colour options and arrange your widget view. The additional electronic components will turn the customised mirror into a functional gadget that will look beautiful in a modern, Scandinavian or loft interior.
+16
Check offer
Lifestyle
The Smart interactive mirror is not only a modern accessory, but also a significant convenience in everyday life. Check out how the LED bathroom mirror enriches the lives of all household members!
Daily schedule
A new week begins, and you have a ton of plans? Need to deliver an important project to work, renew your internet contract and plan a meeting with long-lost friends? On top of that, the kids have extra activities, and you absolutely need new shoes... By syncing with Gmail, bathroom mirrors can help you plan your day quickly. You can easily create a schedule while brushing your teeth, applying make-up or drying your hair. You won't waste a second!
Check your email inbox while brushing your teeth
Mornings can be stressful, especially if they start with the sight of a full email inbox after a terrific weekend. This time, however, an illuminated bathroom mirror will come to your rescue. With a single click, you can check your email, get ready for work and set your priority list for the day in advance. Plus, you can do this during your morning preparations, such as brushing your teeth!
Be ready for the hot bath day
You can install the AccuWeather app on our bathroom mirrors, which displays the current weather forecast. It is the best source of information, used by 1.5 billion people every day. If you've just checked that the day won't be suitable for long walks... unwind in a hot bath with your favourite series. Warm water, soft LED lighting and a high-quality TV series are a guarantee of a pleasant day!
Security camera system
Camera in the children's room
Keep your little ones safe with Arlo cameras. With Wi-Fi or a 4G SIM card, they allow you to connect from anywhere in the world. It is a modern, practical and discreet solution. With it, you will ensure that your child is protected 24/7, even when you are in another room. Relax without letting your little one out of your sight!
Security for your home
The safety of loved ones is a priority. Keep an eye on who is currently ringing the doorbell or what is happening in your yard. That way you won't miss a thing! Sleep soundly and stay informed!
Children's room
The interactive mirror promotes learning about the world and makes practising good habits more enjoyable! Invite the Smart Mirror into your child's life and let them develop their creativity!
No more reluctant
tooth brushing
There are some habits that take a long time to learn. According to the current findings, it takes up to 66 days to get used to doing an activity. This is why brushing teeth, for example, should be associated with positive memories! An interactive app with a reward system for tooth brushing is the solution that makes the Smart illuminated mirror adored by children.
Disney+ cartoons
cartoons and the entire game library from the
Play Store
What if... the cosmetic mirror at your child's desk was also interactive? During learning, it's a great opportunity to verify information and during playtime – a chance to watch a new episode of a show in the extensive Disney+ library or play a favourite game from the Play Store! The LED mirror is an alternative to many expensive devices, such as phones, which can quickly get lost or damaged.
Physical activity
Take care of your health
with an LED mirror
Take care of your health and regular physical activity together with the best exercise apps! Record the type of workout, duration and its exact description. Keep up to date with your progress, analyse it and let the illuminated mirror assist you in verifying correct posture. With this approach, you will quickly see the results of your hard work!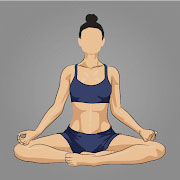 Strength training in your living room
Strength training requires considerable effort. The Smart Mirror with speakers will help you to pass the time of intense exercise and make it to the end of your workout, but also to verify that you have assumed the right posture. Performing physical activity in a correct way is a guarantee of results. No wonder the app-accessible wall mirror is a real HIT, among amateurs and professionals alike!
Take on the challenge
Six-pack in 6 weeks Intelligent scales in your bathroom
The smart scales
The smart scales will allow you to monitor your progress not only in terms of body weight, but also muscle mass, body fat, body water levels and BMI. Access the app, record data, monitor progress and create graphs. Exercise and lose weight effectively together with the Smart bathroom mirror!
Count calories with MyfitnessPal app
Meal planner, advisor and food diary in one. How is it possible? Thanks to the MyFitnessPal app, which you will be able to access quickly and easily! Join the 1 million satisfied users and practice effectively with the app!
Control your technique
during Yoga
Today's pace of life, long hours in front of a computer and exhausting physical work are making relaxing yoga increasingly popular. It's the perfect way to relieve a tired back. Take care of proper posture today. How? The wall mirror will allow you to control and correct your movements!
Make-up
Look after your health with an LED mirror
There is no shortage of make-up inspiration. From now on, you will find Pinterest and YouTube to be a constant dose of new make-up information. With Smart technology, you will broaden your horizons and experiment with new ideas. Don't forget that make-up mirrors and LED lighting don't misrepresent reality, all thanks to the appropriately adjusted light colour!
Browse the inspirations and try them out on yourself straight away!
Make-up is an art that requires no small amount of patience and commitment. Smart mirrors make the process much easier! Prepare your favourite cosmetics and turn on a tutorial recorded by a professional. Follow the make-up artist's moves and practice them on yourself! Good quality images and the ability to watch while applying make-up will give you confidence that the results will be stunning!
Smart Mirror LED
Make everyday life easier! Smart mirrors are great solutions that work not only in the bathroom, but also at the dressing table or in the wardrobe. A hallway mirror is another incredible option. The dressing table mirrors will impress you with their quality craftsmanship, energy-efficient LED lighting and access to the most popular and necessary apps, as well as the iCloud suite of services from Apple!

+16
Check offer
Hairdressing salon
Smart mirrors with access to apps for hair salons
Nowadays, customers of hair salons expect top-quality standards, fast service times and modernity. Show them you can meet all their needs! Serve as an inspiration and plan a modern makeover for your office today. Choose Smart led mirrors and start doing business ahead of the competition!
Hairstyle inspiration for clients
always close at hand
Client doesn't know which hairstyle to choose? The hair salon mirror can also serve as a resource. Click the search widget and together choose a new updo or colour. A modern approach to customer service is an assurance of satisfaction!